Leading the home investment industry forward
We create thoughtful living spaces where families can thrive. Combining custom design and practical detail, we put high-quality homes back on the market, readying them for a lifetime of new memories.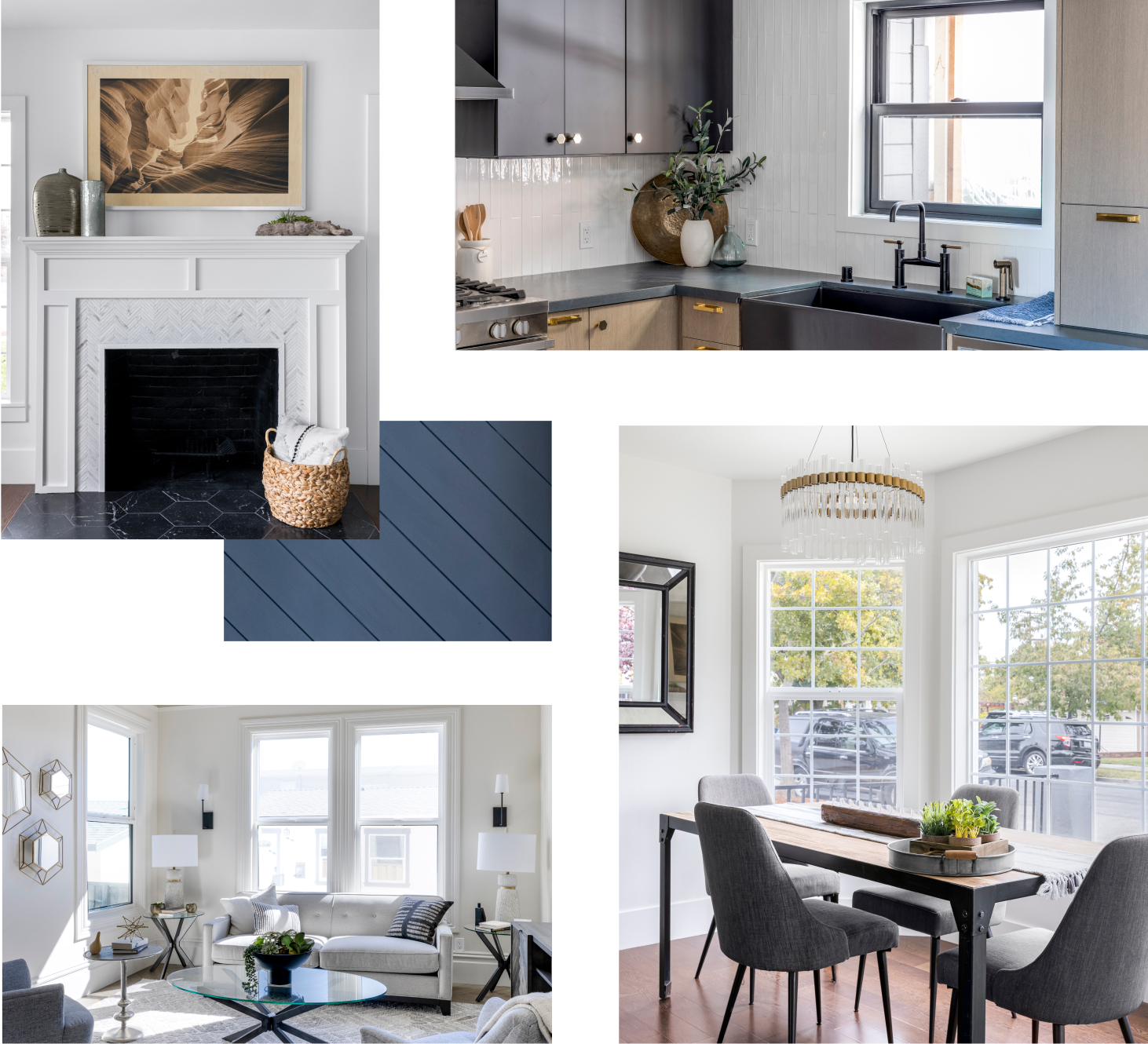 Home renovations for the modern family
The difference between a house and a home lies in the details. Our meticulous approach helps maintain the integrity of our work, from initial purchase through renovation and resale.
Home Purchase
We partner with top real estate agents to identify properties where our renovations will make a difference. Our clean, dependable offers lead to consistently smooth closings.
Exterior Design
Our designs maximize curb appeal, thoughtfully enhancing original architecture with outdoor focal points, attractive landscaping, and a timeless facade.
Interior Renovation
Our design team pushes the boundaries on unique interiors. From accent walls to custom built-ins, we account for every detail to add identity and character to each home.
Site Review
Safety and functionality always come first. We thoroughly inspect every home for code compliance and stand by the integrity of our work.
Project Management
We're proud of our professionalism. Our dedicated project managers track every detail from conception through completion for consistent, high-quality results.
Smart spaces designed for real life
Our portfolio shows the care that we put into every renovation and the importance of intentional design.
To us, the name 'Foreverhome' says a lot about what we value as a company. We want our homes to withstand the test of time, from the quality of craftsmanship to the style and design. Homes that families can stay in forever.
Wendy Thysell
Design Director & Co-Founder
Work with us
Reach out to learn more about what we do and discover opportunities to connect.
Get In Touch